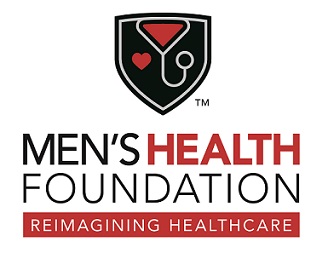 Los Angeles

,

California

90069
Job Description
OUR PURPOSE
Men's Health Foundation connects men at risk to comprehensive healthcare and wellness through education, collaboration and advocacy, inspiring and empowering all men to live longer, healthier and happier lives. We see a world where inequity and stigma do not separate men from healthcare. At Men's Health Foundation we are reimagining men's healthcare.
THE POSITION

The Physician Assistant reports to the Chief Medical Officer and works under the supervision of a Physician. Responsible for managing patients individualized health plan to promote and restore patients' health. This includes diagnosing and counseling patients on their current medical condition, setting up an effective treatment plan, educating patients on preventative health measures, and encourage annual and semi-annual physicals.
ESSENTIAL FUNCTIONS AND RESPONSIBILITIES: (This list may not include all of the duties assigned.)
Help provide primary care to patients Perform physical exams and patient observations.
Record patient medical histories and symptoms.
Create patient care plans and contribute to existing plans Order, administer and analyze diagnostic tests.
Monitor and operate medical equipment.
Diagnose health issues.
Detect changes in a patient's health and change treatment plans as necessary
Administer medicines and treatments.
Evaluate responses to treatments and medications.
Consult with healthcare professionals.
Train patients on managing illnesses and/or disease prevention.
Other duties may be assigned, as required.
QUALIFICATIONS:
Master of Science (MS) in Physician Assistant studies or associate degree in physician assistant studies with any bachelor's degree Final year student or graduation from a Physician Assistant training program NCCPA certification prior to coming onto active duty Current California Physician Assistant License National certification from the National Commission on Certification of
BLS, ACLS and PALS required.
National Provider Identification Number (NPI).Must be proficient with medical instruments and equipment required by the works.
Knowledge of computer-based data management programs and information systems, as well as medical records and point-of-interview technology.
Ability to communicate effectively, in verbal and written form, with medical partner at various levels, patients, family members, physicians and representatives of the community.
Sound understanding of all federal and state regulations including HIPPA and OSHA.
Current Basic Life Support certification.
Experience in the HIV/AIDS, Hepatitis C and chronic diseases care/ management preferred.
Basic knowledge of other infectious diseases and state/ federal reporting requirements.
Demonstrate knowledge of effects of psychosocial needs, trauma history, and cognitive/behavioral/motivational functioning on health-related behavior and exhibit ability to intervene appropriately and effectively.
Have the appropriate level of behavioral maturity and patience in handling a variety of patient types and needs.
Have diplomacy and tact in handling difficult and irate patients.
Ability to work effectively with men and transgender women of diverse races, ethnicities, ages, and sexual orientation in a multicultural environment.
COMPANY REQUIREMENTS:
Must be able to pass a pre-employment drug test and a background check to include a 7-year criminal, 10-year SSN & employer history reference check Excellent interpersonal skills.
Attention to detail.
Must be able to work flexible schedules Must take yearly flu shot or wear mask during flu season and test for tuberculosis as required by the Centers for Disease Control and Prevention.
PI141353674
Employment/Position Type:
Full Time
Authorization:
US