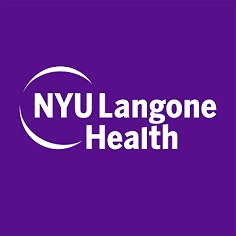 Physician Assistant/Nurse Practitioner, Manager - Internal Medicine/Telemetry
NYU Langone Health
Job Description
Physician Assistant/Nurse Practitioner, Manager - Internal Medicine/Telemetry - NYU Langone Hospital–Long Island
NYU Langone Hospital-Long Island is a 591-bed university-affiliated medical center, which offers sophisticated diagnostic and therapeutic care in virtually every specialty and subspecialty of medicine and surgery. We are a major regional healthcare resource with a deep commitment to medical education and research, offering a full complement of inpatient and outpatient services. We are conveniently located at 259 1st Street, Mineola, NY located near the Long Island Railroad.
Position Summary:
We have an exciting opportunity to join our team as a Physician Assistant Manager – Hospital Based, Medicine /Telemetry.
In this role, the successful candidate Provision, coordination, and assurance of comprehensive medical and surgical care using sound medical/surgical knowledge and pertinent standards of care, performance of therapeutic, corrective, and prescriptive measures on the designated inpatient or outpatient population, assumes delegatory responsibilities assigned by supervising physician privileged as Medical Staff of NYU Hospitals Center. Supervises and directs a designated group of Physician Assistants for purposes of optimizing patient care activities to patients while promoting a positive work environment. Serves as a liaison to nursing, care management, hospital administration, and other hospital departments. Takes the lead in ensuring compliance with safety and quality standards. Monitors Physician Assistants contributions to patient outcomes.
Job Responsibilities:
Coordinates implementation of clinical research studies or clinical trials, including patient screening, enrollment and data collection

Performs complete health history, physical examination and psychosocial assessment of patients within the designated practice or clinical unit.

Documents and communicates relevant patient information comprehensively and in a timely manner.

Orders customary laboratory, radiological and diagnostic studies per practice protocols, differentiates between normal/abnormal findings and follows protocols for abnormal findings, which may include referral to consulting physicians per customary pattern of the attending MD or as delegated by a supervising physician.

Formulates the plan of care, along with the attending physician, patient and family, based on expected goals of care and length of stay.

Works collaboratively with the attending physician, consulting physician(s), and other disciplines to identify, develop, and implement an appropriate plan of care that maximizes individual patient/family preference and enhances quality, access, and cost-effective outcomes.

Prescribes in-patient and discharge medications according to New York State law, including controlled substances with DEA authorization.

Prescribes medical equipment, devices, physical and occupational therapy, and home health services per practice protocol.

Practices as a member of the allied health staff according to the rules and regulations of the Medical Staff and bylaws as outlined in the delineation of privileges.

Performs delegated clinical duties effectively and efficiently.

Practices within the scope of practice of supervising physicians.

Evaluates treatment and health care plans for effectiveness and modifies per clinical standards and practice protocols.

Educates patients and family to facilitate and promote healthy adjustment to new or changed health patterns.

Acts as a professional role model to all levels of staff by incorporating expertise and related experience into all aspects of patient care.

Considers needs and behaviors of specific patient age and cultural groups in all patient care.

Supports the mission, philosophy, standards, goals and objectives of the institution, department and clinical service.

Plans and organizes care to meet individual patient needs and to ensure appropriate clinical resource utilization per protocols, pathways, and other means.

Works collaboratively with the interdisciplinary team including the attending physician to develop and implement the therapeutic plan of care for a group of patients and ensure communication with family members.

Participates in the development and revision of interdisciplinary and hospital standards, patient and family education materials as relevant to area of practice and expertise.

Works collaboratively with the attending physician to maintain timely and appropriate communication with family members, house staff, other disciplines and ancillary services.

Provides consultation about the therapeutic regimen to the nursing staff responsible for the patients care in the hospital setting.

Facilitates the continuity of care across the continuum of services, e.g. home care, other facilities, appointments with MDs etc.

Facilitates patients throughput and efficient process during patients admission and discharge.

Demonstrates knowledge of the organization's Core Values and incorporates them into the performance of responsibilities.

Participates in designated activities related to professional physician assistant practice standards.

Functions as a respectful member of the health care team.

Collaborates with the Director of Physician Assistant Services, and the Division Chief for Clinical Service in the recruitment, retention, and human resource management of the Physician Assistants (PAs). Facilitates their orientation and development in the position. Facilitates on-boarding and training of newly hired Physician Assistants.

Where applicable – Functions as a facilitator and liaison for physician assistants in all matters related to collective bargaining and union issues.

Provides leadership and develops effective team building.

Works with an interdisciplinary team to revise and maintain clinical service related policies, standards and processes.

Participates in setting departmental goals and objectives for patients.

Participates in hospital-wide committees impacting the Service and its patients.

Acts as a liaison between the clinical service and other in-patient areas to assure continuity of care.

Guides and monitors performance and delivery of care on a daily basis, including time scheduling, assignments, and coordination of services to patients.

Participates in performance appraisals for the PAs.

Manages monthly schedule and work assignments including timekeeping and payroll entry of the PAs in collaboration with the Director of Physician Assistant Services.

Collaborates with the Division Chief of the department and office administrator to ensure that systems supportive of clinical care function smoothly.

Promotes own professional growth and development in a clinical role.

Maintains current expertise in the area of practice.

Maintains annual CME requirement for re-appointment and privileging.

Maintains PA board certification.

Serves as a clinical expert and resource for the education of peers and other health Professionals including medical and PA students

Participates in hospital, NY State and JCAHO mandated educational programs.

Participates in the development and monitoring of patient outcomes per established practice protocols for purposes of quality and performance improvement.

Uses evidence-based health care literature to advise and support appropriate practice changes within the designated service.

Works collaboratively with other disciplines in the development and implementation of clinical studies within the area of expertise

Assists in the preparation, implementation, and evaluation of research protocols when applicable.

Monitors and trends the cost effectiveness of the position, particularly as it relates to the efficiency and performance indicators established for the service.
JOB REQUIREMENTS:
Minimum Qualifications:
To qualify, you must have possess the following:
Current New York State Physician Assistant license and Physician Assistant Bachelor's Degree (BA-PA), required.
NCCPA Board Certification, required.
ACLS, PALS, NRP Provider (Neonatal Resuscitation Program), NALS per delineation of privileges, required.
At least, (5) years of clinical practice in various medical, surgical and/or other specialty areas,
Preferred Qualifications:
Master's Degree, preferred. Membership in professional specialty organizations, desirable.
For consideration, please apply online at: https://jobs.nyulangone.org/job/15322693/manager-pa-np-hospital-administrative-role-for-medicine-telemetry-unit-m-f-8am-4pm-mineola-ny/
NYU Langone Hospital-Long Island is an equal opportunity and affirmative action employer committed to diversity and inclusion in all aspects of recruiting and employment. All qualified individuals are encouraged to apply and will receive consideration without regard to race, color, gender, gender identity or expression, sex, sexual orientation, transgender status, gender dysphoria, national origin, age, religion, disability, military and veteran status, marital or parental status, citizenship status, genetic information or any other factor which cannot lawfully be used as a basis for an employment decision.
To apply for this position, please copy and paste the following link into your browser address bar: https://jobs.nyulangone.org/job/15322693/manager-pa-np-hospital-administrative-role-for-medicine-telemetry-unit-m-f-8am-4pm-mineola-ny/
Preferred Years Of Experience:
5
Year(s)
Education Required:
4 Year Degree - BA
Employment/Position Type:
Full Time